With 2018 almost half over, we have seen our fair share of the popular trends in home décor furniture. Pittsburgh Furniture has provided trendy, high-quality furniture for lease and sale for over fifty years, so we have the knowledge of what's trending in the home décor world.
In 2018, we have seen what has sold fast, and what has stayed stagnant. Here's what we noticed as the home décor furniture trends of 2018:
Mid-century Modern Furniture is Back
Something we have seen a lot of requests for and sales of this year is mid-century modern 70's style furniture. The 70's had a lot of bold colors and patterns, as well as shapely furniture. Furniture with a 70's style is bulkier and more prominent as a showpiece, it demands attention from the shape to the color. At Pittsburgh Furniture Leasing & Sales, we have seen an explosion in interest for this mid-century modern style in 2018. We expect this to continue as the year goes on. Mid Century Modern furniture can accentuate any home as a centerpiece for your living room or bedroom.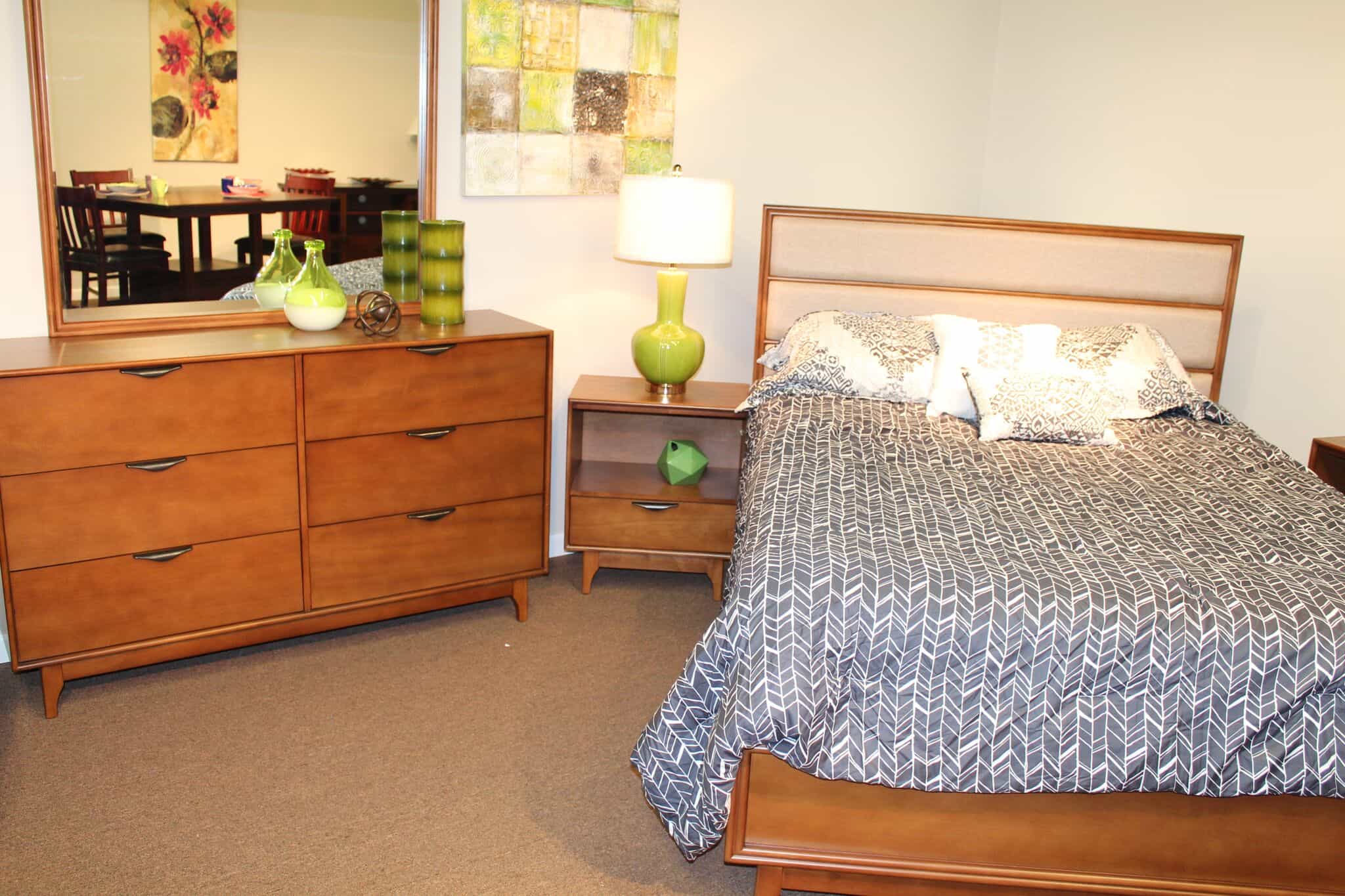 Another furniture trend in 2018 we have noticed is tufted sofas. Tufted sofas have a unique style that catches the eye. In 2018, we've had customers drawn to tufted style sofas for their home décor needs.
For homes, tufted sofas offer a furniture style that helps break the monotony of flat surface sofas. We predict that more people will go for a sofa style that pops in 2018 to accentuate their living rooms.
Vibrant colors are in. When it comes to home décor trends in 2018, we predict that vibrant colors will stay consistent through the summer months especially. On a warm summer's day in Pittsburgh, everyone enjoys vibrant bright colors in their homes. Brightly colored sofas are especially popular right now. We at Pittsburgh Furniture have seen these types of sofas leaving the showroom floor faster than ever.
A colorful sofa can serve as a focal point for your room and accent the colors already present. These colors can transform your room in an exciting way that breathes new life into your home.
While neutral grays are always popular, Pittsburgher's 2018 seem to enjoy big, bright colors for their living room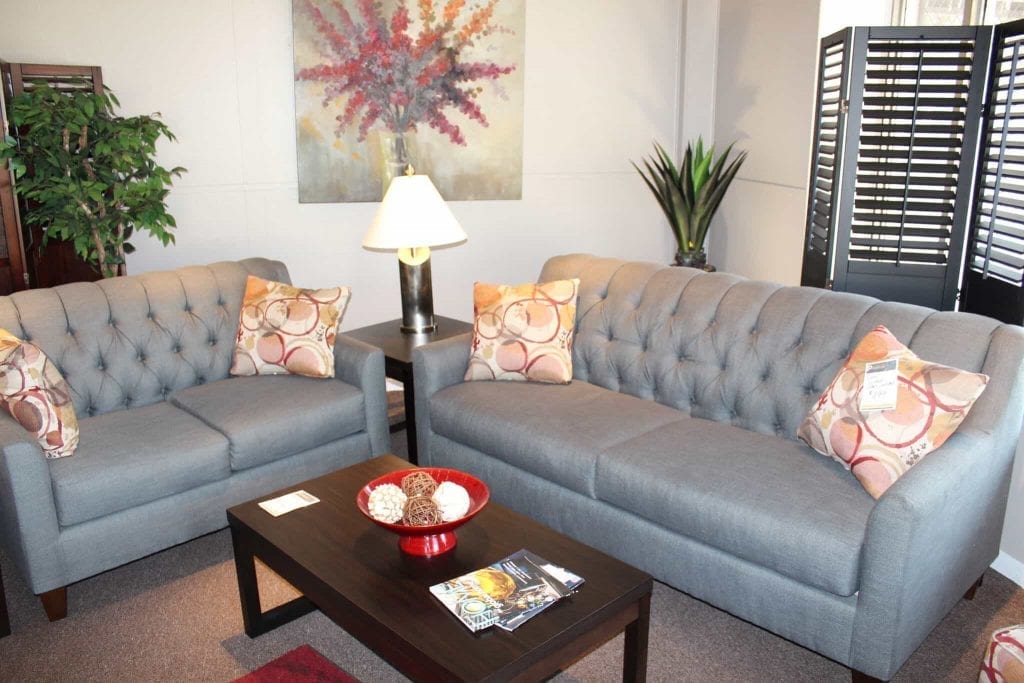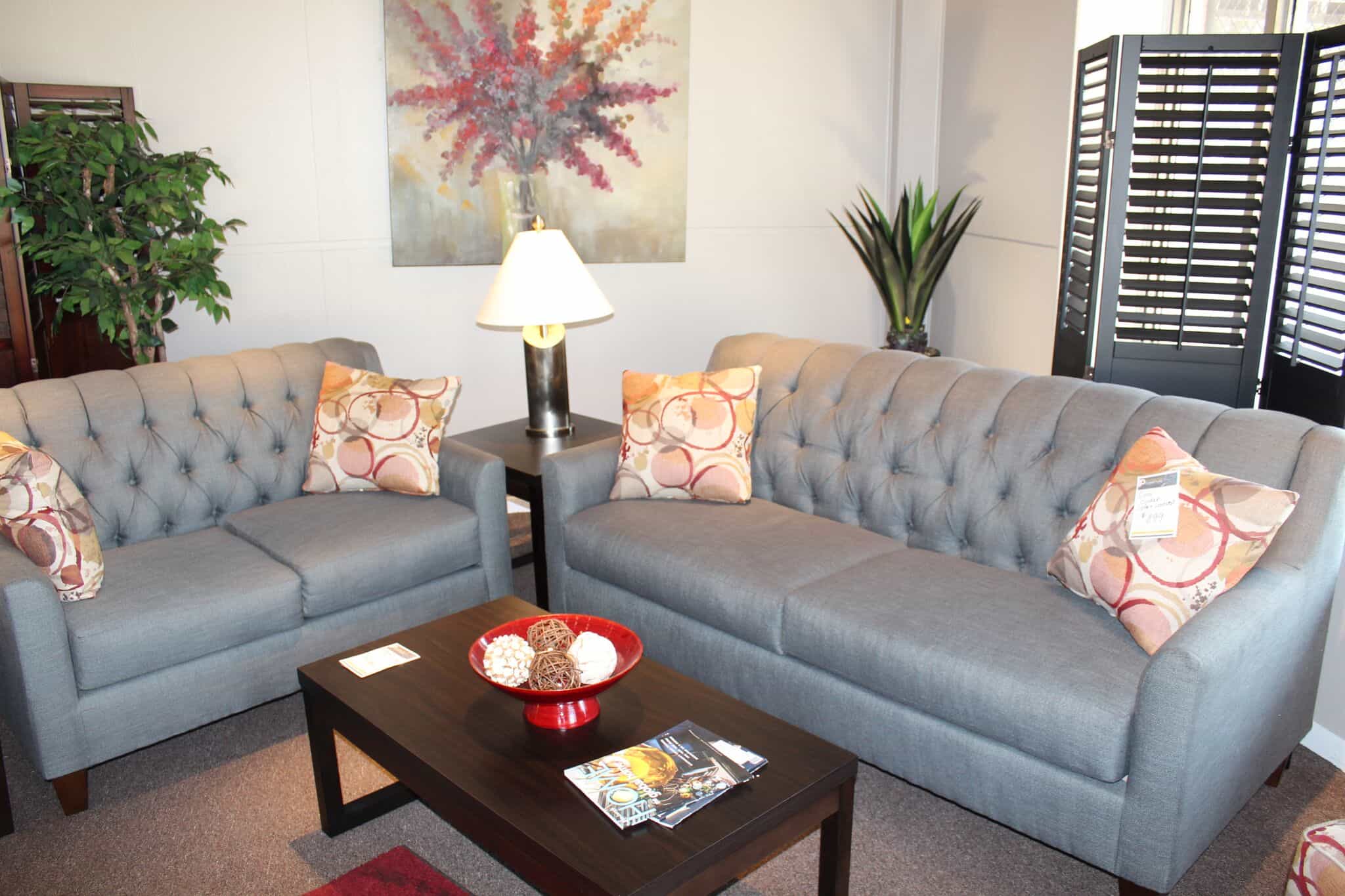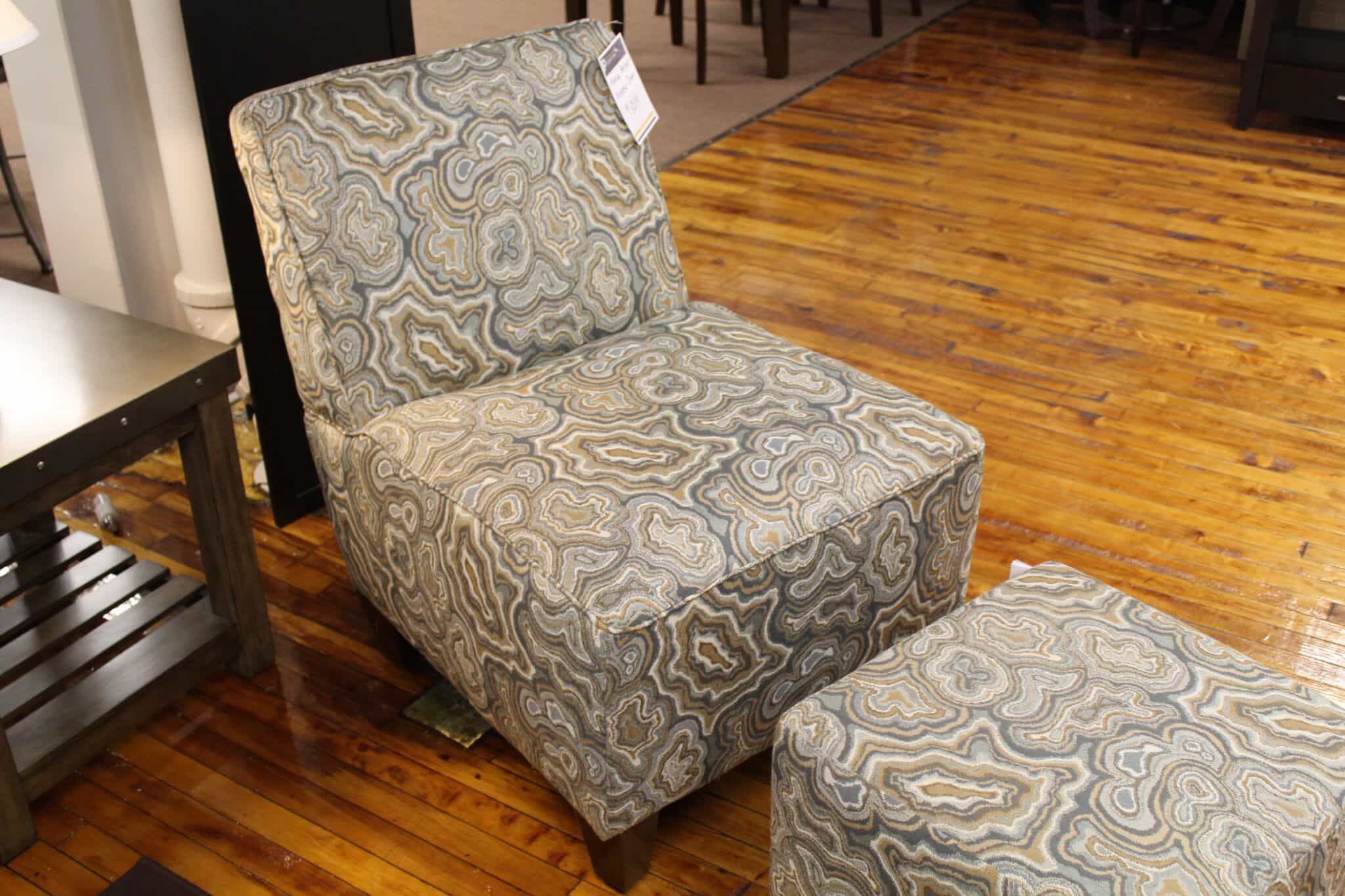 Yes, patterns are in for 2018 furniture trends. This trend makes sense because it combines the 70's mid-century modern trend with bright colors. Patterns give both a retro look and offer vibrant colors to accentuate your room.
Patterns can be incorporated into your living room or bedroom in an effortless way to serve as a focal point or break up the monotony of singular colors. We try to keep a broad selection of patterned furniture at Pittsburgh Furniture, especially for the spring and summer!
We look forward to seeing how these 2018 home décor trends pan out and change as the second half of the year rolls in. As a trusted source of home furniture leasing and sales, we will keep diligent in seeing the trends according to what we sell and lease the most of. If you have any further questions about trending furniture décor, contact Pittsburgh Furniture today!